This month Zenobia Book Series is focusing on all things love
Aug 7th is National Lighthouse Day
Read from book one, Zenobia – Birth of a Legend in chapter 37 or click here Sample Chapters
Zenobia visits the Pharos of Alexandria,"The worlds first know Lighthouse" and one of the seven wonders of the ancient world. Also, in this scene Zenobia is being flirtatious with Salim.
Aug 9th National Book Lovers day
Top 10 ways to enjoy National Book Lovers Day
http://www.huffingtonpost.com/national-book-lovers
1. Visit your local library
2. Reread an old favorite
3. Drop some literary references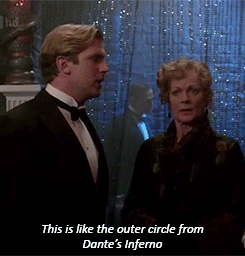 4. Get a new bookshelf
5. Give the gift of reading
6. Hit up a literary haunt
7. Host your own book club
I'd like to host my own book club one day but for now I've joined That's Normal's Boozy Book Club. Check them out they are a fun group. https://www.goodreads.com/-that-s-normal-s-boozy-book-club
8. Host a book lovers party!
They suggest a party where everyone dresses up as their favorite character in a book.
I want to do this. Who's in?
9. Contact your favorite living author
Get to know Russ Wallace my favorite author. Outside of writing an epic historical novel, Russ Wallace has many other interests and hobbies. Reading is one of them. He reads all kinds of genres. He loves to read and study the bible.
One thing people may not know about him — since the Zenobia Book Series is an adventurous historical drama — Russ loves humor. You might even consider him an amateur stand-up comedian. Whenever opportunity allows he loves to share this talent. Russ's wife Ruth says when they are on a cruise, Russ enjoys doing his stand-up comedy gig on talent night.
Russ is a great gardener and landscaper- wherever he lives you are sure to find lots of trees, plants, and flowers all around.
Not only is Russ planning a seven book series for Zenobia, he has another historical fiction series on the back burner, and plans to write a diet book to share his knowledge of health and fitness. Visit our Contact page
10. Donate
Zenobia Book Series plans to donate copies of book one, Zenobia – Birth of a Legend to a girls home and a local school in hopes it will inspire and entertain.
For National Book Lovers Day, pick up a copy of Zenobia – Birth of a Legend
In book one, you'll Journey through the Syrian Desert, Ancient Tadmor (which is Palmyra, Syria today), the Great Pyramids of Giza, and visit Alexandria, Egypt in the 3rd century; Experience the adventure of lion attacks, archery, horse races, and education with some of the greatest philosophers. YOU WILL LOVE THIS BOOK. BUY NOW!
August is Romance Awareness Month
In honor of Romance Awareness Month we wanted to share a sneak peek of book two, Zenobia – Challenging a Legend with you.
Zenobia came to him hesitantly. She sat close to him on the couch. "One final matter, my love. I know I am not being fair, but … I never did get to kiss you, and, in case I …"
He reached over and put his finger to her lips. Wrapping his arms around her, he raised her onto her knees, facing him. He caressed her face gently with his fingertips; then he ran his fingers through her hair.
Zenobia closed her eyes, relishing his touch. Finally! Savoring every moment with him, she entwined her arms around his neck.
He brushed her lips with his. Teasing with his mouth, he slowly moved over her cheek and down her neck. He lavished her with tender kisses along her chin and up her other cheek to her forehead.
She shivered in delight and kissed his neck.
He finally brought his lips down to hers and softly nibbled her upper lip.
Don't worry. Those who love action adventure books will get plenty of that throughout the Zenobia Book Series. We are focusing on LOVE this month so I wanted to share the kissing scene. I think it's pretty great and it will get any romance reader's heart soaring.
Visit the blog of the best kissing scenes of all time and see if you agree
http://www.zenobiabookseries.com/#!Zenobia-in-LOVE-Heres-a-preview-from-Zenobia-Challenging-a-Legend